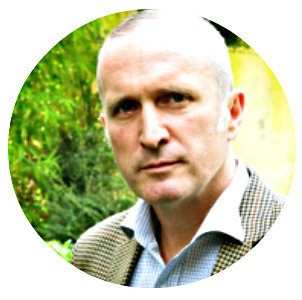 Barnaby Gibbons
Barnaby started his performing career in 1991 as an off-the-wall clown in the workingman's clubs of the North-east of England before moving to France to study acrobatics and clowning at Le Lido circus school in Toulouse. Conquering his fear of heights, he worked for a high-wire circus, Les Funambules, in south west France. He then joined a Spanish circus and went on to create the ground-breaking comic duo Mr Green and Mr Orange, taking European street-clowning to new heights of ridicule.
In 1998 he started his 14 year relationship with Toulouse based theatre company Le Phun, where he discovered the delights of 'theatre d'intimite' and welding, along withs project managing large scale outdoor performances. During this time he has continued his solo work and collaborated with Dot Comedy, BOSI (Bureau of Silly Ideas), Red Herring Productions and Compagnie VO. to name but a few.
He is now artistic director of Miraculous Theatre Company specialising in comic 'intimate theatre' and developing new areas of public performance.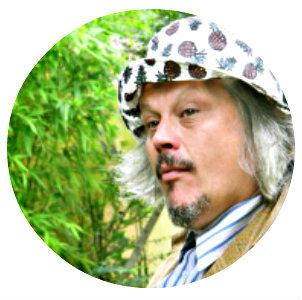 Roger Hartley
Roger Hartley started professional life in art and theatre, travelled through film making, photography, band management, radio and finally back to art and theatre but this time outdoors.  In 1997 Roger made a show that toured outdoors based on Don Quixote with life size fire breathing robot horses and radio controlled wheelie bins. Whilst doing this in his spare time he invented and launched Lost Vagueness an un-programmed pop up working Casino and Cabaret with strict dress code that would appear in places not used to dress code it inaugurated at Glastonbury Festival where it had it's own life and death.
He works in the everyday real world looking for ways to make people question their surroundings. It is with the firm beliefs that the best solutions start with a great question and that if an idea is at first not absurd then there is no hope for it he formed Bureau Of Silly Ideas in 2002.
He is also amazing at losing keys but only in the process of thinking us some new fun theatrical intervention  – so it all pans out in the long run.
Specialties: Public realm, silly ideas, improving live, theatre, branding , festivals, pie throwing, robots, fire, fireworks, road works, public speaking, toast.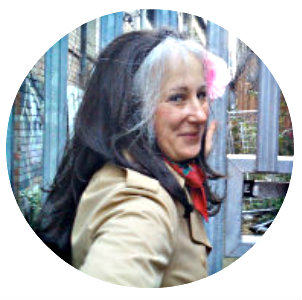 Paschale Straiton
Paschale is an outdoor theatre maker based in North Devon. She trained at Circomedia – centre for contemporary circus in Bristol and at Birkbeck College on the Theatre Directing MFA.
Paschale is founder and Co Director of Red Herring Productions, which specialises in creating playful, fun and exciting theatrical experiences in public places, with a fresh approach that blurs the edges between performers and audiences. Currently, the company is developing creative walks in rural locations and a project concerning endangered birds.
She has worked with a range of outdoor arts companies in a range of different roles, with recent work including: working with MUFTI Games to develop a series of theatrical games to play with members of the public, performance direction for the Bureau of Silly Ideas; co-devising and performing in Full Circle with Avanti Display and writing River Stories for Walk the Plank.
She helped to devise and performs in Romantic Botanic and worked with Barnaby Gibbons to create Charlie O'Taney, The Brooklyn Healer.