"Interactive show inspired by the secret love-life of plants"
Romantic Botanic is a devised, site specific, interactive theatre piece which delves into the secret love life of plants. For thousands of years humans have been developing the art of seduction, plants have been doing this for millions!
Mixing poetry and science, Romantic Botanic is an interactive, profound and hilarious look into the plant realm and its relationship with us. Blending ancient plant lore, modern botanical science, local environment, we plunge you into the sensual world of Romantic Botanic!
Freemantle ISA Festival 2017
WOMADelaide Festival 2016
Click on our brochure below for more information.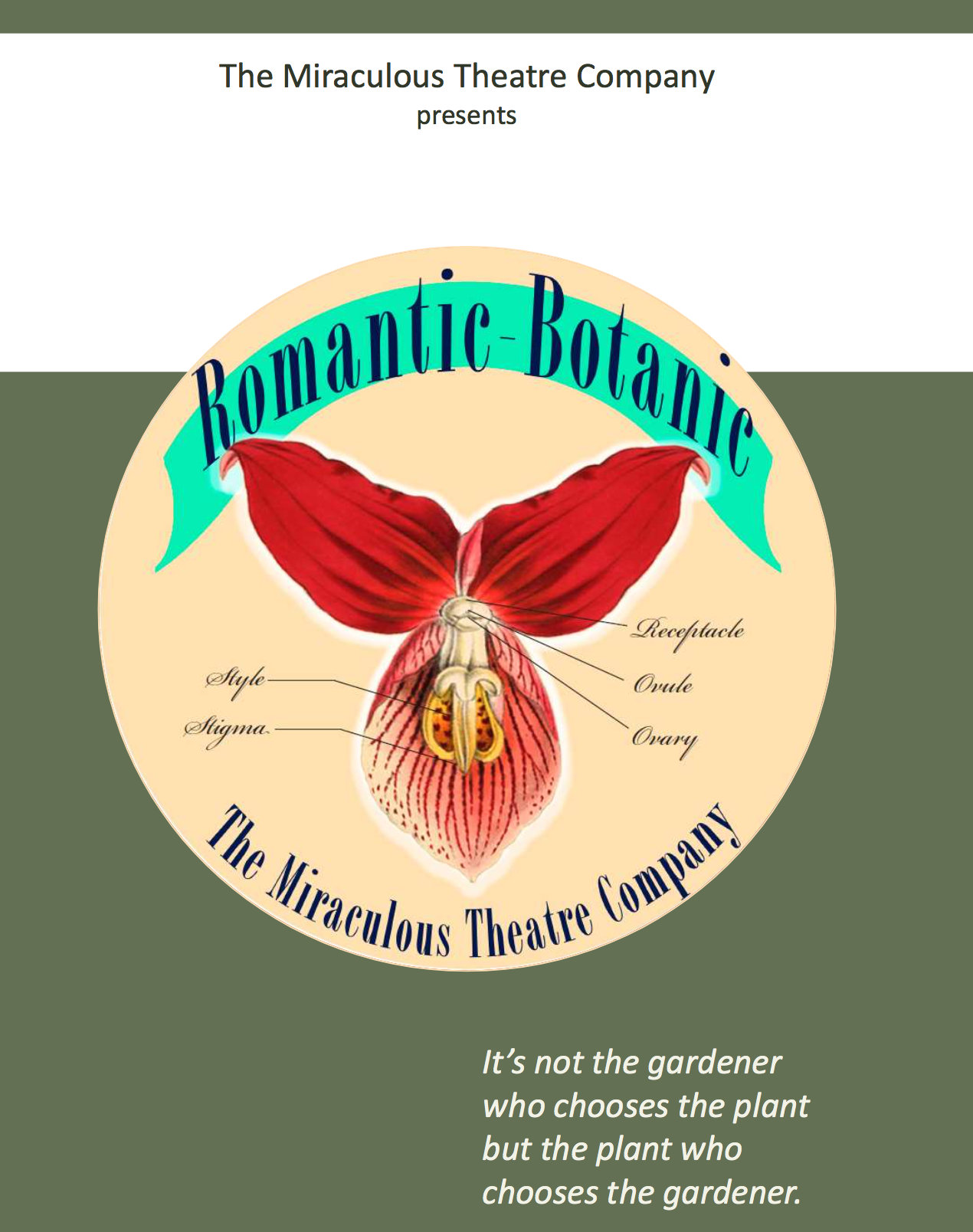 If you would like to find out more or book this show for an event or festival, please click here to get in contact.
---
The Miraculous Theatre Company has been commissioned by Activate for the Inside Out Dorset festival, 2016 – as part of Hengistbury Headlines. Project supported by: